Market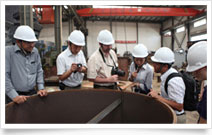 In The Domestic Market:
Our company has an experienced and skilled sales service team and a perfect sales service network around the whole China. The Domestic Market Center has many tiles making plants in Hebei, Inner Mongolia, Shanxi, Sichuan, Xinjiang and Anhui, etc. In order to better serve the general customers, our MAN-MACHINERY has already founded many working agencies in the nation 15 provinces and municipality, and also mobile agencies in 5 provinces. The major radiation areas of these working agencies are East China, South China, Central China, Southwest China and Northeast China.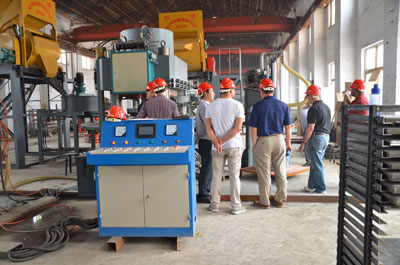 In International Trade:
Since 2012 our company successfully signed an international trade order, MAN-MACHINEY took this as an opportunity to develop international trade. MAN-MACHINERY products has found a good sale in so many countries and regions, such as USA, Spain, Italy, Indonesia, Australia, Southeast Asia, Russia, Middle East and Africa, and with the reliable and stable quality, our company also has a good reputation at home and abroad. Now, there are more than 30 countries and regions that use our machine.